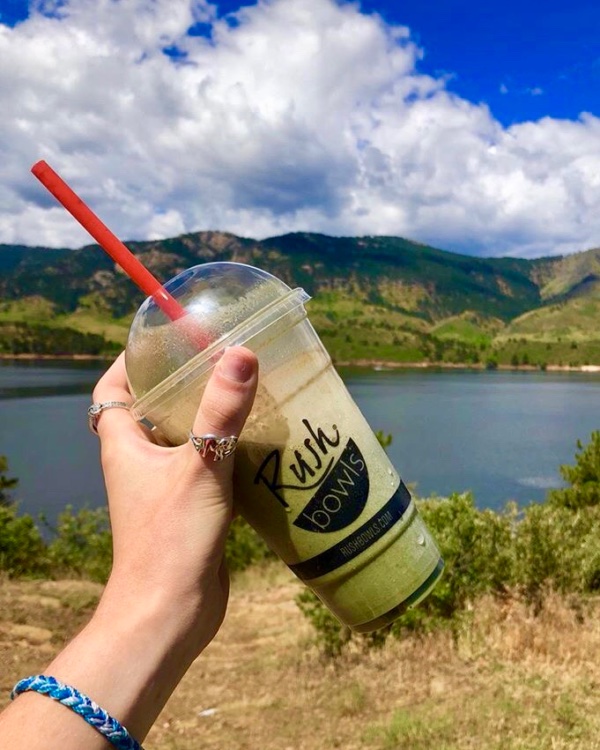 Business Plan = Perfect Smoothie
Rush Bowls is a smoothie franchise that has taken both the fast casual and health food industries by storm. By perfectly merging these two industry concepts, we have been able to target a larger consumer base. Our focus is on healthy, whole food ingredients.
At Rush Bowls, we blend acai and other fruits into deliciously fresh and creamy smoothie bowls with hundreds of toppings and add-ins. Customers love to stop in at Rush Bowls for a meal that is healthy, wholesome, and on-the-go!
Our perfectly blended menu creations have attracted a loyal fan base of health conscious consumers and Rush Bowls is growing quickly. All of this success wouldn't have been made possible without our simplified business plan, however. Like the perfect smoothie, our business plan is a blended mix of quality ingredients!
What Makes A Rush Bowl Unique?
Fruit & Veggie Loaded
Our bowls are all one of a kind, packed with fruits and veggies and built with unique combinations of delicious ingredients in order to highlight the essential superfoods.
Nutritious & Low Calorie
Far healthier than the traditional fast casual meal that usually comes with french fries, Rush Bowls can include optional protein, are low in calories and fat content.
Product Variety
Our bowls are all one of a kind, packed with fruits and veggies and built with unique combinations of delicious ingredients in order to highlight the essential superfoods.
Success Made Simple & Scaleable
When it comes to franchising in the health restaurant franchises, there are various options out there. A smoothie franchise is a great choice as it typically involves a much lower initial investment. Take Rush Bowls' simple operation for example. As a Rush Bowl franchisee, you won't have to pay for the typical fast casual restaurant costs of hoods, ovens, and other expensive kitchen equipment. The only thing you need to run a Rush Bowls are a few blenders and a freezer! In addition to our simple operation, Rush Bowl's business plan has found success with:
Merging Two Industries
While our smoothie franchise is part of the larger $52 billion fast casual industry, it's main draw is the $384 million health focused franchise. The health food industry itself accounts for $1 trillion annually as American consumers become more conscious of their diets. There is a large demand for healthy and fresh options like those available on our smoothie franchise menu.
Low Investment Costs
Where other fast casual franchises cost half a million dollars or more, you can open your very own Rush Bowls for a mere investment of $194,000 or more*. This low investment cost is made possible by our simple operation, flexible footprint, and easy menu.
Industry Leading Support
What makes everything blend so smoothly is our industry leading support. Unlike other franchises that offer minimal support, the Rush Bowls corporate team will be with you every step of the way. From construction and training to your grand opening, we will help you get up and running. After that, you can expect ongoing support for financing, marketing, and anything else you may need assistance in.
Join The Best Smoothie Based Whole Foods Franchise Today
As consumers become more health conscious, the businesses that use whole foods and quality ingredients are the ones that are succeeding. A full dine-in restaurant style whole foods franchise is going to cost you more than our simple blended fruit bowl franchise will, however. Take advantage of this lucrative market with our successful business plan. Contact Rush Bowls today to learn more about joining the best smoothie franchise in the industry.