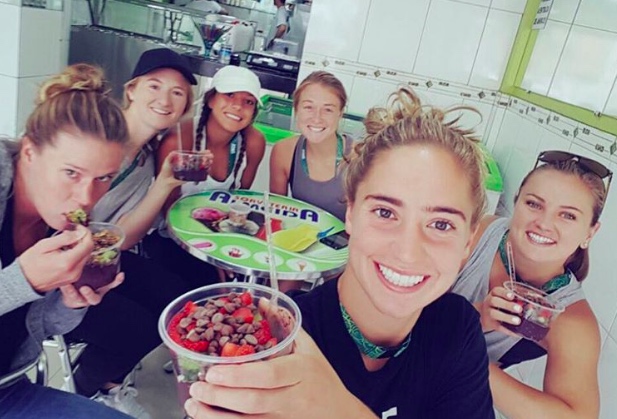 These days, food has become increasingly complicated. Just take a look at the packaging of almost any product in the grocery store and you'll find a long list full of ingredients you've never ever heard of. As the American consumer becomes more conscious of health and diet, many are turning away from these mystery ingredient products disguised as food.
There has been a large demand for healthy, whole food options. Whole foods have been refined or processed as little as possible and are free from additives. Produce or meals created simply from fresh vegetables, spices, and premium proteins are perfect, healthy examples of whole foods. A whole foods franchise is a health conscious franchise that serves customers healthy menu options made from whole foods.
Rush Bowls is leading the whole foods franchise industry with a tasty and healthy smoothie franchise. We have found immediate success in the whole foods franchise industry with our menu full of fresh fruit, premium toppings, crunchy nuts, and healthy protein add ins. Health conscious consumers know that they can come to us for a healthy, nutritious and wholesome meal.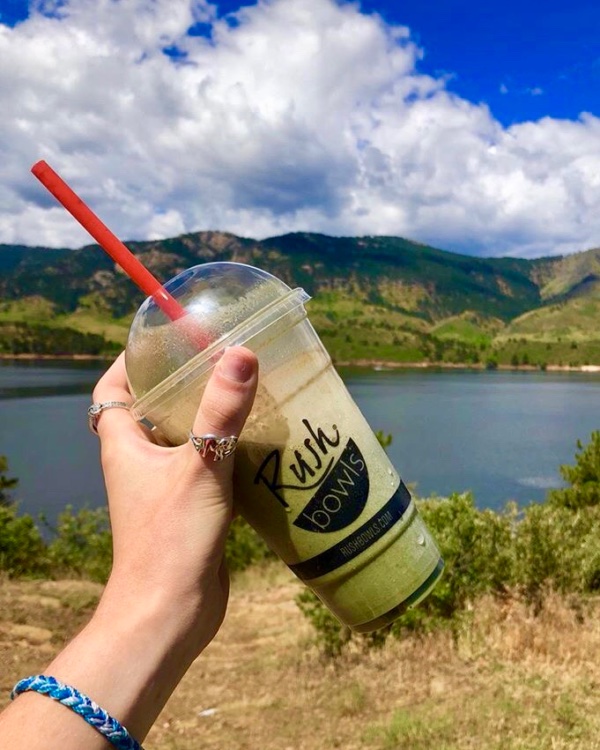 Why our Smoothie Bowl Franchise is the Best
Rush Bowls has found success in blending two lucrative industries, the fast casual and health foods. The fast casual industry represents restaurants that are a cross between fast food and fine-dining with quality menus and fair prices.
Bringing in $52 billion annually, the fast casual industry is one of the largest growing food industries. With the surge in health conscious consumers, the health food industry accounts for $1 trillion annually. More specifically, the health focused fast casual industry accounts for $384 million annually. At Rush Bowls, we have capitalized on this concept. Unlike other fast casuals, our initial investment cost is so low because our operation is simple. You won't need a full blown kitchen to operate a Rush Bowls, just a few blenders and a freezer. All Rush Bowls smoothie franchises can be operated with a small staff.
Where other fast casuals will cost you up to half a million dollars to open, you can start your very own Rush Bowls for an industry low investment of $194,000 or more*. With such a low startup cost in this booming industry, you have the potential for a quick ROI with our whole foods franchise.
FRUIT & VEGGIE LOADED
Our bowls are all one of a kind, packed with fruits, veggies and unique combinations of delicious ingredients in order to highlight the essential superfoods.
NUTRITIOUS & LOW CALORIE
Far healthier than the traditional fast casual meal that usually comes with french fries, Rush Bowls can include optional protein AND are low in calories and fat content.
PRODUCT VARIETY
Our customers love acai bowls, but they also love variety. Out of our 13+ different bowl options available on our menu, 3 are acai. We also offer 11+ smoothie options.
Our Smoothie Based Whole Foods Franchise
is Healthy and Successful
Customers are excited about our health and franchise owners are excited about our wealth. The whole foods franchise sector is only expected to grow in the coming years and we are excited about it. We are looking to partner with health loving, business savvy individuals who are passionate about growth and customer service.
We are proud of the product we offer and want to bring our healthy meal-in-a-bowl to consumers across the nation. If you're excited about our whole foods franchise concept, we're excited to hear from you. Reach out to us today for more information.