A Growing Trend - The Health Conscious Consumer
The age of technology has made information more accessible than ever. Now that consumers have access to the latest diet, nutrition, and health news, there has been a changing dynamic in the way Americans eat. While busy schedules have kept the demand for quick service a top priority, consumers are now demanding healthy options. They want to know where their food comes from, the nutritional value of ingredients, and they want the freshest options available. The fast food restaurants that serve frozen, mystery meats and low quality ingredients are quickly falling behind as new natural, whole foods focused fast casuals are leading the game.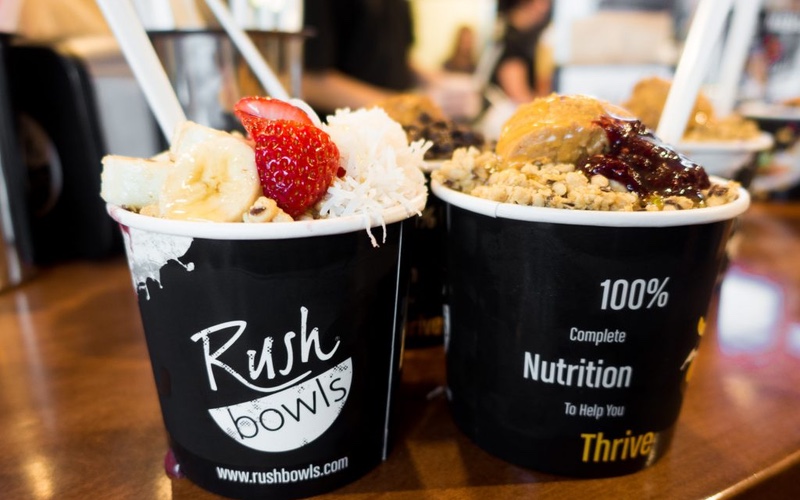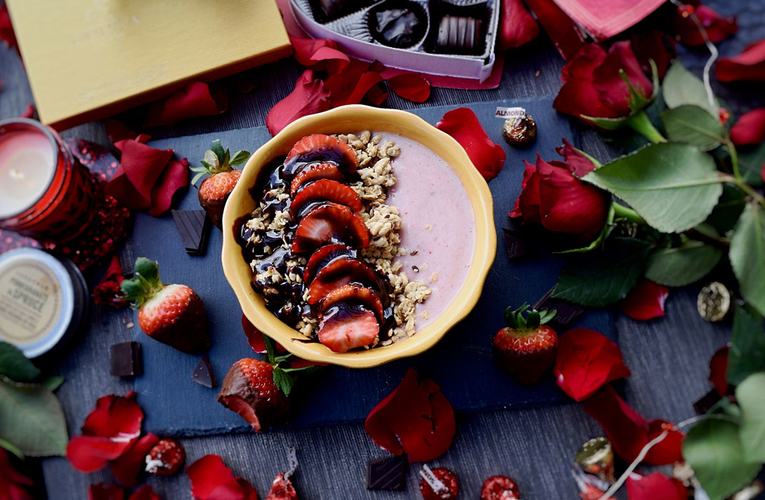 Rush Bowls is one of the leading healthy restaurant franchises that has taken advantage of this health conscious trend. We offer customers a menu that is full of fresh fruits and vegetables with protein, organic options, and lots of variety. Once the acai craze hit the market, Rush Bowls was founded with the goal to bring healthy bowls and smoothies to hungry and healthy consumers. With over 30 locations across the nation, Rush Bowls acai bowl franchise has quickly grown into a healthy, delicious smoothie bowl craze!
"Holy wow so freakin' good!!! I inhaled entire bowl in less than five minutes. It was undoubtedly, the best Acai bowl I have ever enjoyed."
JULIE D., ST. LOUIS, MO
"My friend and I came here at 9am on a Saturday morning before hiking at the flat irons. I highly recommend the berry graham bowl. It is so delicious and tasty!!! A perfect refreshing breakfast! I wish I could eat one everyday. Please open a location in Houston, TX I will be your best customer and am interested in investing in a franchise!"
RACHEL D., HOUSTON, TX
"Like a smoothie, but also like granola and yogurt a Rush Bowl is the perfect combination of blended fruit, granola and honey. It is a delicious treat that I get absurd cravings for at random times. My favorite is the lemon squeeze bowl."
JERRET B., BOULDER, CO
RushBowls - The Leading Acai Bowl Franchise
Rush Bowls acai bowl franchise is leading three prominent industries: Fast Casual ($52 billion), Healthy Food ($1 trillion), and Acai Berry ($500 million). We have been able to remain at the top of the health food game by sticking to two simple rules: provide customers with 1) healthy, tasty food and 2) great customer service. We are 100% transparent with customers about our ingredients – they know that they can trust us to provide them with all natural fruits, veggies, and proteins to fuel their morning, mid-day, or evening rush. We blend every bowl and smoothie with a smile, making all customers feel welcome. Our customers keep coming back for more because they know when they come to Rush Bowls whole foods franchise , they're getting a meal that is delicious and nutritious!
The Whole Foods Franchise Opportunity
Rush Bowls is a proven concept, pioneering the acai (and other) bowl market since 2004, when Founder and President Andrew Pudalov left a successful career in New York City's financial sector to pursue his passion for healthy living.
Born in Boulder, CO — Rush Bowls is the perfect example of a true whole foods franchise concept. Our bowls are crafted from only all-natural ingredients and delicious proprietary recipes featuring fresh fruit topped with granola & honey. Health conscious consumers can feel good about the food they fuel themselves with, and you can feel good about supporting the wellness of your community, and your bank account.
Capitalize on the Healthy Restaurant Franchises Trend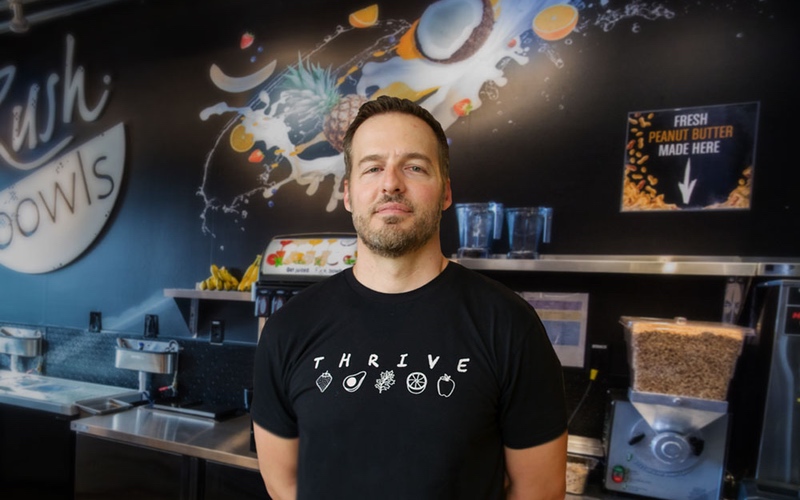 Are you interested in becoming part of the Rush Bowls family? We are looking for health conscious and business savvy individuals to join our team! The healthy restaurant franchises industry brings in about $384 million annually and you can take part in this success with a Rush Bowls location! All you need, to join our healthy restaurant franchises, are leadership skills, business know how, and a desire to succeed. An industry low initial investment of $194,000 or more* grants you all the rights and build out costs to open your own Rush Bowls location. When you join our team, you will have the support of our corporate team for everything from initial training, grand opening advertising, and ongoing marketing assistance to ongoing support. Regular company-wide meetings ensure ongoing success for all locations (and include new smoothie flavor tastings!) If you're looking for a career that is healthy, profit and lifestyle wise, consider partnering with Rush Bowls!