The "Whole Foods" Franchise Alternative
Since Whole Foods first opened it doors, it has been a great grocery store option for those looking for fresh, organic, whole food options for their families. Unfortunately, for those interested in opening their own healthy restaurant franchises, Whole Foods does not franchise. But that doesn't mean you can't have a whole foods franchise! Rush Bowls is an acai bowl franchise that serves healthy, fresh, whole foods. As a Rush Bowls franchise owner, you can embrace your own healthy lifestyle, bring healthy whole food options to consumers, and enjoy a profitable and successful business!
FRUIT & VEGGIE LOADED
Our bowls are all one of a kind, packed with fruits, veggies and unique combinations of delicious ingredients in order to highlight the essential superfoods.
NUTRITIOUS & LOW CALORIE
Far healthier than the traditional fast casual meal that usually comes with french fries, Rush Bowls can include optional protein AND are low in calories and fat content.
PRODUCT VARIETY
Our customers love acai bowls, but they also love variety. Out of our 13+ different bowl options available on our menu, 3 are acai. We also offer 11+ smoothie options.
Natural, Acai Bowl Franchise Success With Rush Bowls
Rush Bowls is part of three extremely successful industries: Fast Casual ($52 billion), Healthy Food ($1 trillion), and Acai Berry ($500 million). And we are excited to say that we are leading the game in all three of them! Our whole foods franchise has managed to stay at the top of the industry by providing healthy, delicious food and exceptional customer service. All of our bowls are made with fresh, all-natural ingredients. We are able to please our health conscious customers by providing them with a menu that has: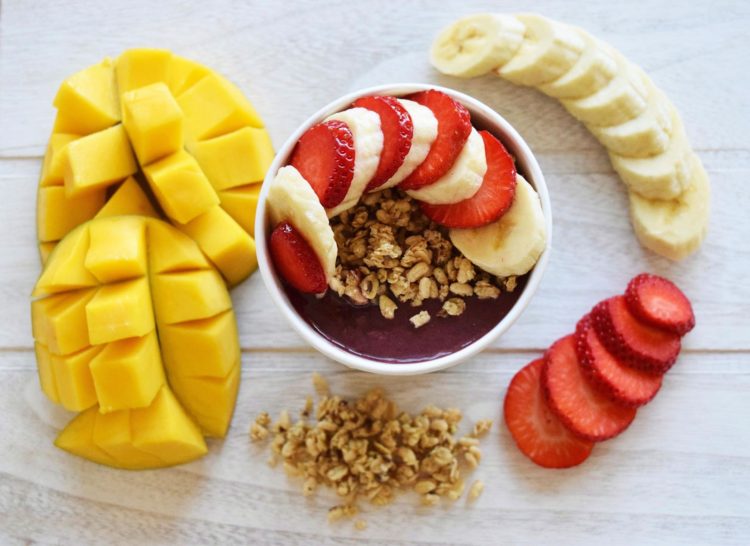 Fresh Fruits & Veggies: As a whole foods franchise, you won't find anything but whole foods on our menu! We start with the freshest fruits and veggies to serve as a base for our creamy bowls and flavorful smoothies. Customers love that they can grab a wholesome, well-balanced meal from us even when they are in a rush.
Nutrition & Protein: All of our bowls and smoothies offer protein add-ons for an extra boost of nutrition. Protein and nutrition options like our organic granola are great as an after gym snack, which our health conscious consumers love!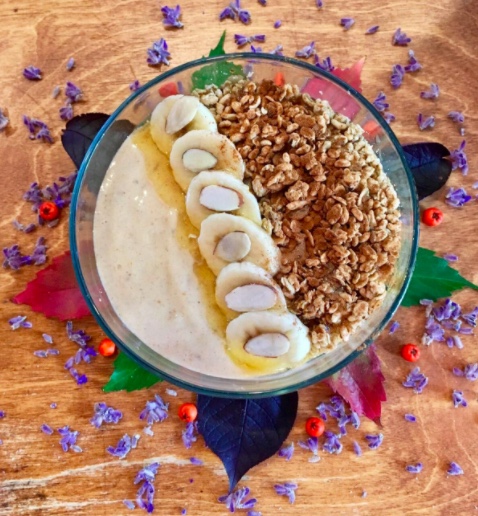 Product Variety: While it was the acai craze that led to the creation of Rush Bowls, we offer plenty of variety for our customers. From pitaya, banana, mango, pineapple, and guava, there is plenty of exotic options for customers to choose from and all are bursting with fresh, tropical flavor.
When it comes to something that is delicious, nutritious, and quick, Rush Bowls healthy restaurant franchises lead the game. Customers know that when they order from us, they are going to both enjoy their meal and feel good about it!
Healthy Restaurant Franchises, Healthy Profit
Healthy fast casual restaurants bring in $384 million annually, and Rush Bowls is the whole foods franchise that is leading this industry. When you partner with us, you can expect to make a healthy profit. Your earning potential is bolstered by the promise of a quick ROI as our initial investment cost is an industry low of $194,000 or more*. As the most expensive kitchen equipment you'll need is a blender, we keep costs low for all Rush Bowls owners. We are proud of the success we have earned so far and are passionate about continued growth. If you would like to join our healthy lifestyle, make a healthy profit, and enter an exciting business relationship, contact us today for more information!